AirPlane Wheelchair design
Team Project
My Role : Idea Generation, Sketching, (Partial) CAD model Building, Prototype Manufacturing, Business Analysis
"I rarely take flights over 6 hours include the check in time.
Otherwise,I have to carry the catheter bag."
Based on FAA regulations
footrest, armrest,restrain,
backrest, handle
and wheel locks
Integrated with existing seat
Less time needed for transfering
Accessibility to Lavatory
To enable the wheelchair to be integrated on the current airplane seat skeleton and move freely in narrow aisle, the wheelchair with a C-shape structure has been generated .
The dimension of the C-shape structure which was manufactured by aluminum tubes.
After finalizing the design strategy, the CAD model has been built and rendered in Solid Works.
The dimension of the seat in the video is based on the actual airplane seat dimension in real world.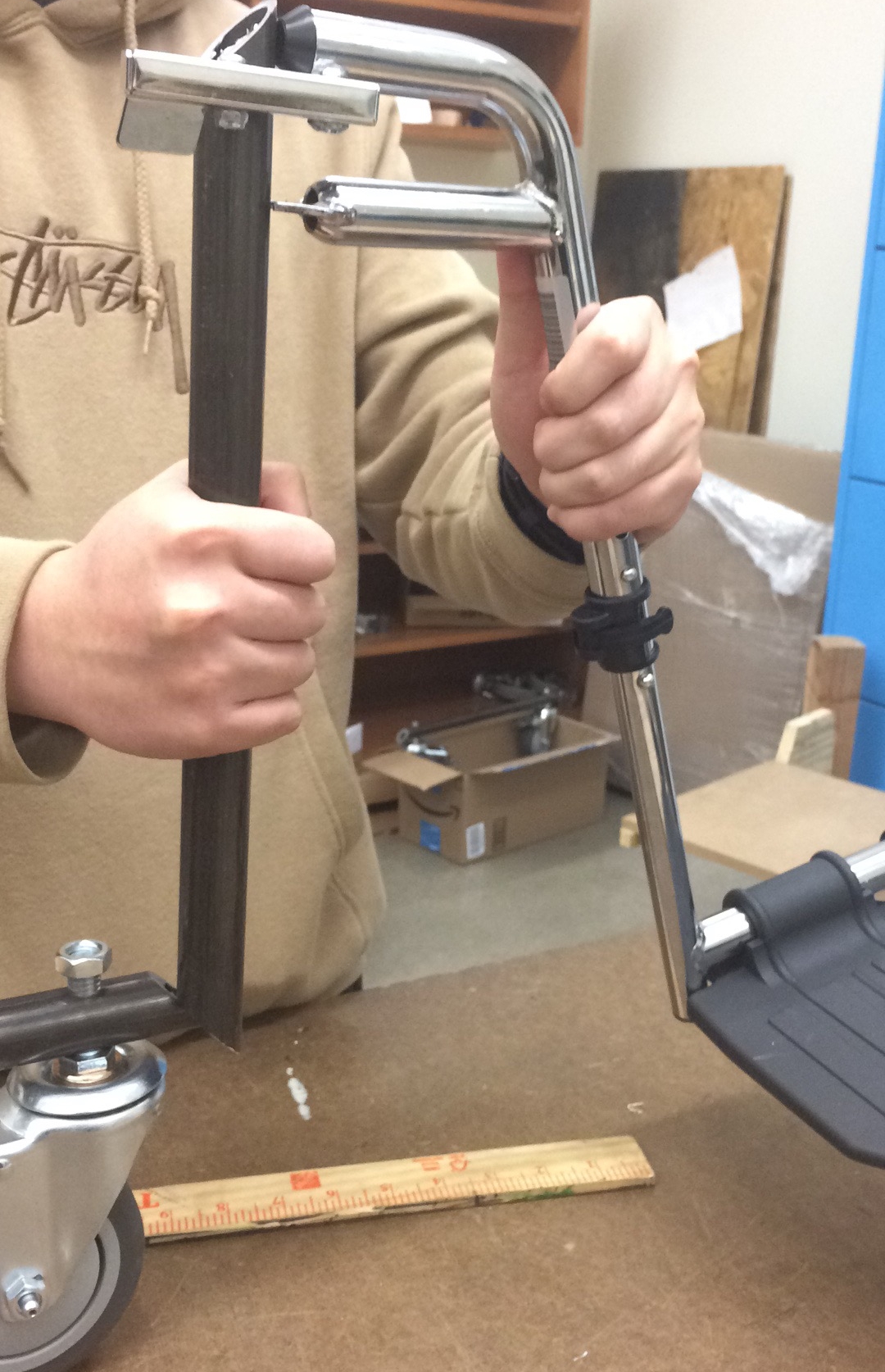 By applying different manufacturing method and constantly revising the manufacturing plan for small tolerance, we finally built a functional real-size wheelchair by 3D printing, Laser cutting and Mechanical Manufacturing method.
Always considering the tolerance before manufacturing
Getting feedback from various sources
Always making sure every team member is on the same page which is extremely important for large team
Side Project
Individual
My Role: Design, CAD model built, Manufacturing
To demonstrate our design better in using scenario, I built a real size toilet by using Slicer for Fusion 360 and laser cutting on the cardboard